1. Basic Information
1. Name: Commonly known as silicone oil paper, or anti-sticking paper.
2. Structure: The release paper has a three-layer structure, the first layer is bottom paper, the second layer is coated, and the third layer is silicone oil.
3. Function
(1) Glassine (Glassine base paper) silicone oil paper: high temperature resistant, moisture-proof, oil-proof, generally used in food industry packaging.
(2) Ordinary release paper: moisture-proof and oil-proof, play the role of product isolation.
4. Applicable industries: electronics, automobile foam, printing, etc., most of its scope of application is particularly cohesive with sticky, especially tape. Therefore, products that normally require tape will use release paper.
5. Classification
(1) By color:
A Mono-silicon white release paper refers to plain paper on one side and silicone oil on the other side. More commonly used.
B Mono-silicon yellow (blue) release paper refers to release paper with yellow (blue) on both sides.
(2) Weight by gram: from 35g to 250g (may be higher).
(3) According to the presence or absence of silicone oil, it can be divided into silicone oil paper and coated paper.
Remarks: The coated paper is only the base paper and the coated film, if it is silicone oil paper, it means that there are three kinds of paper.
(4) Divide into single and double sides.
A Double silicon single seal, which means silicone oil on one side and only coating on one side, this kind will improve the cleanliness.
B Double silicon, refers to silicone oil on both sides.
C Monosilicon.
D coated paper, also known as white plastic paper.
(5) According to the place where the product material is produced.
A Domestically produced.
B Import. [next]
2. Several characteristics of release paper
1. Cleanliness. Refers to the cleanliness and cleanliness of the surface. Because the production environment of release paper manufacturers is not the same, most of them are not dust-free studios. Due to cost issues, it is impossible to use dust-free studios. Generally speaking, they are ordinary workshops. There are many improvements in environmental protection and the environment, which will have an impact on cleanliness.
2. The release degree refers to the release degree of the release paper. There is no absolute value at this point. It depends on the formula of each manufacturer.
3. Peeling force, peeling force refers to whether it is easy when the product is torn off, of course, there are strict test standards.
3. Selection of release paper

In the selection of release paper, the main considerations are cost, product quality, production procedures, characteristics of the products prepared, and usage.
1. The characteristics of the products prepared: the most commonly used tapes in China are Sanzhi in South Korea, Nitto in Japan and San M in the United States. Because different tapes have different glue properties. This determines that we must consider this aspect when choosing release paper.
2. Cost: There is a big difference between domestic and imported release paper. Generally speaking, the release beer of domestic release paper is not very good. Especially in the tapes of Beisan M and Nitto's tapes, there are often cases where the surface is foggy or the degree of release is too low to tear the release paper and product well. But domestic release paper is definitely cheaper than imported ones. And there is a relatively large price ratio. If you consider that the company's products are used for export, of course, it is best to recommend the use of imported release paper, which will be smoother in customs clearance. Due to the characteristics of production equipment and production level of domestic release paper. Determines the instability of domestic release paper on certain products. The serious consequence is the waste of adhesive tape.
3. Production procedures. The important point here is whether to stamp or cut. Generally, when stamping or cutting, the thickness of the release paper is required, because the low-gram release paper is not easy to break when used for stamping. The fragility of the paper is related. The base paper with poor fragility will tear the paper and the product when stamping or cutting. Can not achieve the desired or desired effect.
4. Usage. This is mainly reflected in that some products only need to maintain the balance of the product during transportation, then it will require that the product and the release paper are not easy to drop when combined.
The choice of release paper is mainly suitable, in terms of personal understanding. There is no absolute good or absolute bad. Domestic production has the advantages of domestic production, and imports also have import strengths. The choice of release paper is equivalent to a college entrance examination process, because all factors must be considered comprehensively. Achieve a reasonable and cost-effective effect under the balance of various factors.
Glassware is a broad international spectrum of equipment used in the brewing and consumption of tea. Many components make up that spectrum, and vary greatly based upon the type of tea being prepared, and the cultural setting in which it is being prepared. This is often referred to as the tea ceremony, and holds much significance in many cultures, particularly in northwestern Europe and in eastern Asia.
Description

Usage

Wine

Material

High borosilicate glass

Technology

Hand blown

Volume

50 to 5000ml or as your requirements

Weight

150 to 2000g and so on

Sealing type

Screw cap or cork

Painting

Any color as you requirement

Quality control

SGS, FDA, ISO9001, ISO14001

Deep processing

Silk screen, decal, spray painting, electroplating, frosting, sand blasting.

Delivery term

EXW, FOB, CIF

Payment terms

T/T

Lead time

New design drawing confirm within 3days, Sample mold within 20 days, bulk molds within 30 days, produce in bulk within 30 days



FAQ:
Q: Are you a manufacture or a trading company?
A: We are a manufacture which located in Chengdu city and Yibin city, Sichuan, China.
Q: Can you customize the products?
A: Yes, we are professional to customize glass bottle, we can design the new drawings and open the new molds according to your requirement.
Q: Do you provide free sample?
A: Yes, for cooperation sincerity, we are glad to provide you samples for free, but for new customer, the express cost need to be paid.
Q: What is your MOQ?
A: Our only standard for MOQ is a 40 feet container.
Q: How long is your sample lead time, mold need time and production lead time?
A: New design drawing confirm within 3 days, sample mold within 20 days, bulk molds within 30 days, produce in bulk within 30 days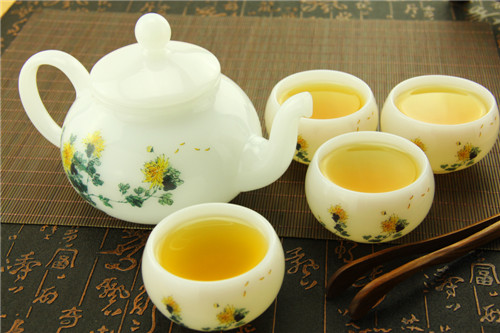 Glassware
Glass Teaware,Opal Glass Teaware,Borosilicate Glass Teaware,Glass Teapot
SICHUAN YIBIN GLOBAL GROUP CO.,LTD. , https://www.globalglassbottle.com