Color is closely related to people and is more important to the printing industry. From publishing design to printing, color is an important issue.
The inks specified in the desktop design software are divided into two major categories, Spot Color Ink and Process Color Ink. The four-color ink used in the current world has a variety of systems, including: Japan Standard, SWOP Standard, and European Standard (Eurpoe Standard). This kind of ink is based on people in different regions have different preferences for color perception. Spot color inks have several sets of standards, such as Pantone, DIC, and Toyo Ink, which are subdivided into general spot colors, fluorescent colors, and metallic colors. The color designation is divided into four colors and spot colors, so the designer should depend on the final type of ink used to print, then use that set of ink color specified, otherwise it may not be as good as expected.
Due to different needs, there are different color matching system choices in most of the software. The most common ones are Pantone, Trumatch, Focoltone, DIC, and ToyoInk. They are applicable to different countries and regions, and they are also divided into spot color series. And four-color series.
Therefore, when designing a color match, please use the series of ink systems according to the printing process to select the color matching system. And to buy a color sample of the selected color matching system as a reference, because the color seen on the screen, there may be some differences, the following is a brief introduction of some common color matching system.
Digital prepress technology allows colors to be specified in increments of as little as 1% of the dot value, which expands the ability for designers and plotters to create pictures with more colors. Trumatch is a color matching system designed for the above reasons and organizes colors in small CMYK increments.
The Trumatch Swatching System is specifically designed to improve color specification accuracy. It provides over 2000 computer-generated colors that specify the exact ratio of cyan, magenta, yellow and black for the primary ink. Another innovation of the Trumatch Swatching System is its way of organizing colors, first of all chromaticity (starting with red along the color spectrum), followed by saturation (from deep, lively to light tones), again It is brightness (tax increase or decrease).
The Focoltone Color System is an improved method for selecting and matching primary colors. It classifies each color and other percentages of cyan, magenta, yellow, and black that are shared, and thus reduces the need for trapping. The color gamut of Focoltone includes 763 colors synthesized from four primary colors, and each color of the four primary color inks varies from 5% to 85%. If used in conjunction with their published NoTrap software in QuarkXPress, it will make it easier for designers to select a combination of colors to match the printing and reduce the work of trapping.
The two color matching systems are designed with the inks of two well-known ink factories in Japan. Both of them are spot color matching systems and are more popular in Japan.
Pantone is a color matching system developed by an American company. The English full name is Pantone Matching System, or PMS for short. His spot color system is based on a color sample (Pantone ColorFormula Guide 1000), synthesized with 12 basic inks, and can be formulated into 1012 PMS colors to provide ink formulations. The color selection manuals are printed with Coated Paper and Uncoated Paper, respectively.
Many ink manufacturers and software manufacturers claim that their products follow the Pantone color standard, which means that designers can use desktop software to create a color picture, and feel relieved to know that even on the color and color samples displayed on the screen The color of the sample may not be exactly matched, but if printed with the appropriate spot color ink, the color on the print will be quite close to the desired color.
However, it should be noted that desktop color prints claiming "Pantone Certified" can only produce approximate PMS spot colors because the color produced by CMYK is limited, unlike the Pantone color matching system, which contains over 1000 colors of pre-modulated Color samples. Although most of them are closer to PMS colors than those that do not claim "Pantone Certified", there are many PMS colors that these printers cannot precisely match, so designers should pay attention to choosing colors.
In addition to the well-known spot color system, Pantone also introduced a CMYK-based color specification system, the Pantone Process Color System, which specifies more than 3,000 colors according to the color ratio of CMYK. The first 2,000 species are two-color synthesis and the rest are ochre and four-color synthesis. All colors are based on the color produced by four-color inks.
If using Pantone's spot color system to match color, when converting to four-color printing, there will be a lot of color problems. Because only about 50% of Pantone spot color combinations can be simulated by CMYK, and some colors are deviated. very far.
In order to obtain accurate colors, there is the Pantone Process Color Imaging Guide, which is accompanied by the closest color sample that can be generated with the four primary colors beside each spot color. This color sample is very important to designers because it Actually, many spot colors are produced that are difficult or impossible to synthesize using the cyan, magenta, yellow, and black colors.
Pantone Hexachrome is a color matching system designed for high-fidelity color Hi-FiColor in recent years. Its main combination is the addition of four colors, spot color orange and spot color green, for a total of six colors. The resulting colors can be combined to achieve 95 %Pantone spot color effects, which previously required the use of a large number of spot colors, can now be achieved with only six color combinations.
A) Pantone is a color book?
Pantone itself is also a printed matter, which is also affected by the printing conditions, so the color of each product will be different. It is undeniable that Pantone is a common guideline for color matching systems. It gives the printing industry a common guideline. However, having it does not mean that the selected color will be unbiased. There are four major factors that will affect its color accuracy.
a) printing machine, paper 2) ink type 3) experience of printing technician 4) color matching system
(to be continued)
Stainless Steel Barware
We have many different kinds of barware items for you to choose, which made of excellent quality stainless steel material.
Cocktail shaker set suitable to use in home and bar for cocktail making, combine different kinds of cocktail tools, such as Cocktail Shaker, ice tong, knife, bottle open, strainer, Measuring Cup and so on.
High quality whiskey stone ,help you enjoy the wine and keep cold. Different shape for you to choose, coffee bean, diamonds ball , bullet shape and so on.
Material:SS304
Finishing: Satin polishing ,Mirror Polishing ,Color painting
Logo: Laser logo, Etching logo, Silk printing logo, Embossed logo, Decal logo
MOQ : 2000 PCS
Packaging : White box, Mail box or Customized package
Sample Time : 7~10 days
Lead Time :60 days after have the deposit
Payment: T/T ,L/C or others
Payment term: 30% deposit before production and 70 % balance against the copy B/L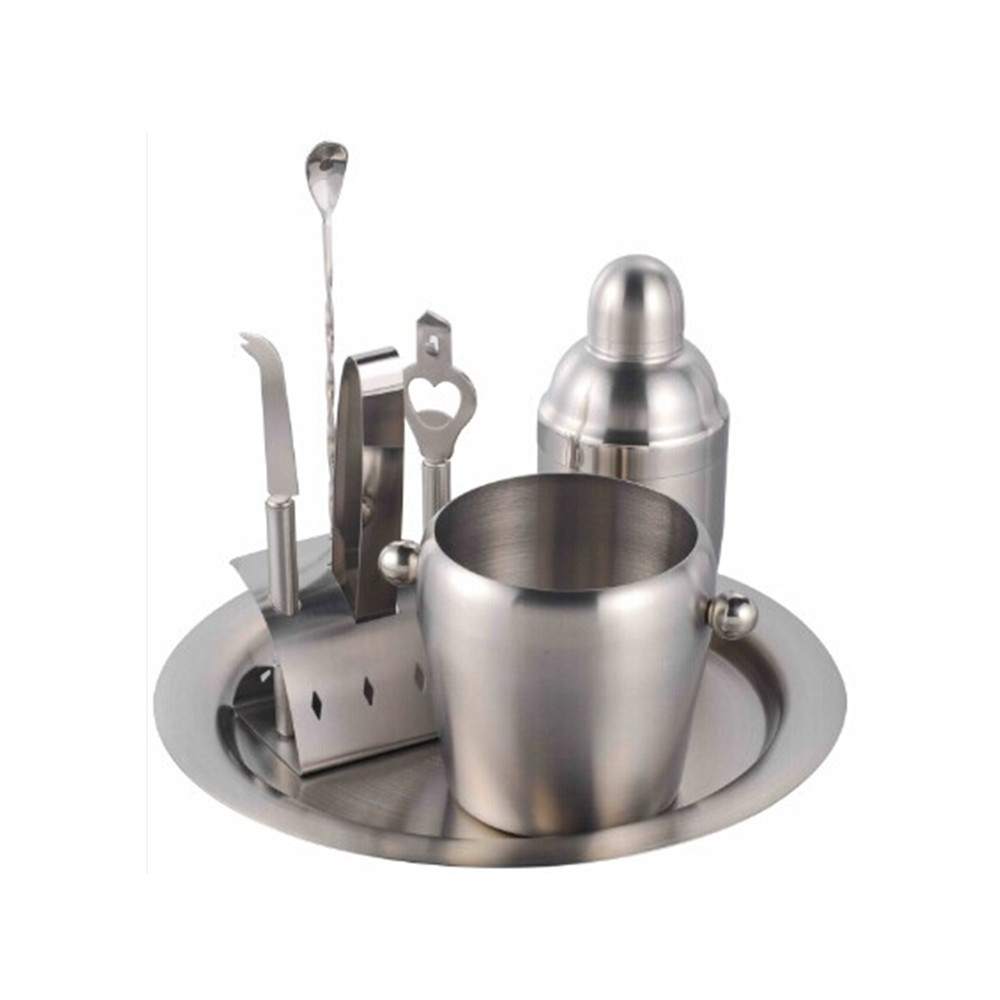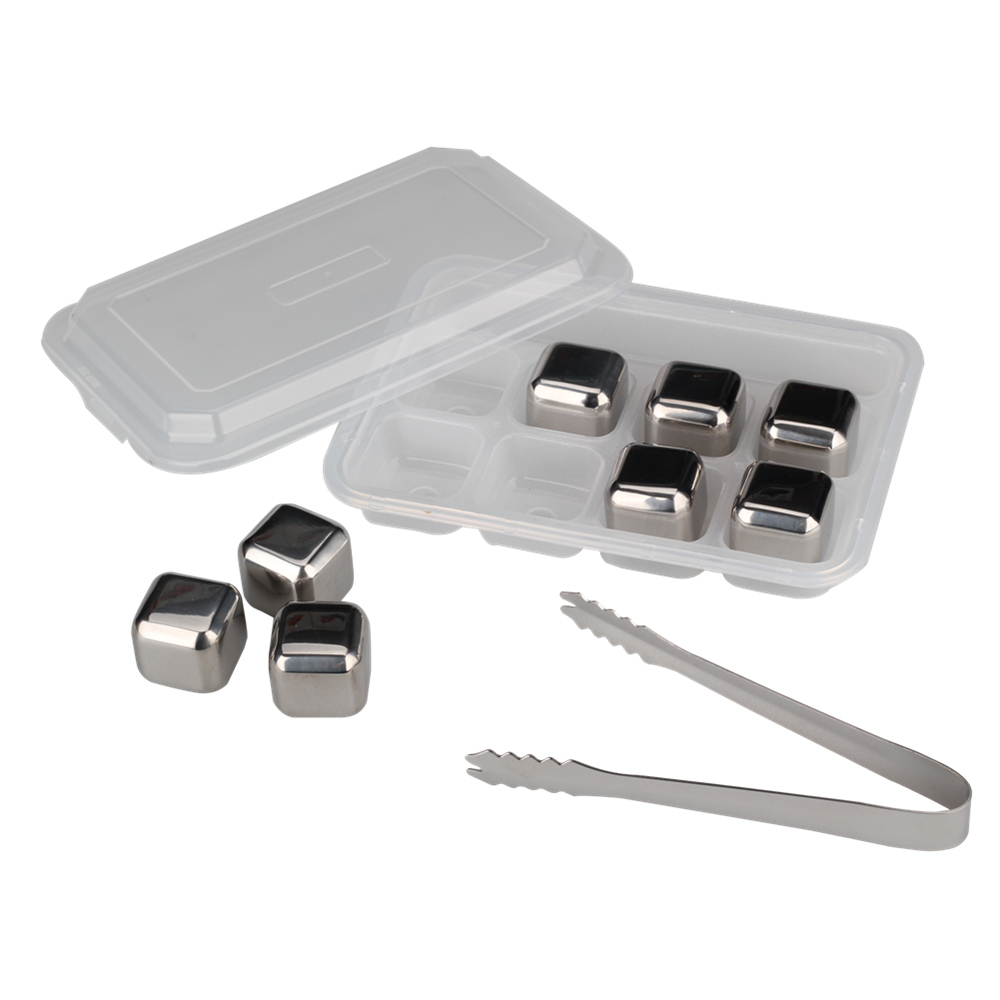 OEM product available .
Sample available.
Welcome to contact us directly for more details.
Stainless Steel Shaker,Stainless Steel Barware,Ice Bucket,Wine Bucket
Jiangmen Wellway Houseware Co.,Ltd , https://www.wellwayhouseware.com